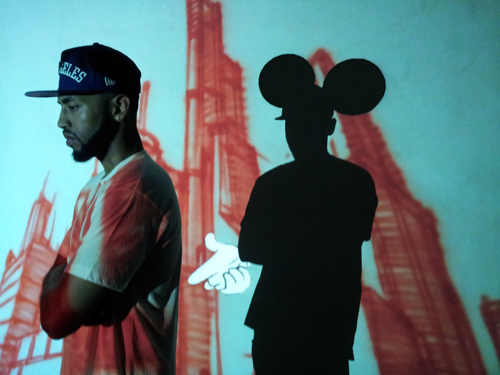 Rising artist Rush Davis has caught attention from his work with Electro DJ/Producer Brenmar on their song "Medusa."  The L.A. based newcomer has also received praise from the legendary Lionel Richie, who described Rush as a "once every 20 year talent."
Now, stepping out onto his own the singer/songwriter debuts his brand new song "Sin Pays The Bills." A topic any ratchet knows firsthand, but don't like to admit they are only out here chasing the all-mighty dollar. Rush isn't ashamed to admit that he's not looking for love, as long as his dirt brings in those checks, he's out here gettin it.
"That's my religion, cash, bottles and b*tches," he sings over the rock-soul vibed out track.
Take a listen to the premiere of "Sin Pays The Bills" below…and let us know what you think?