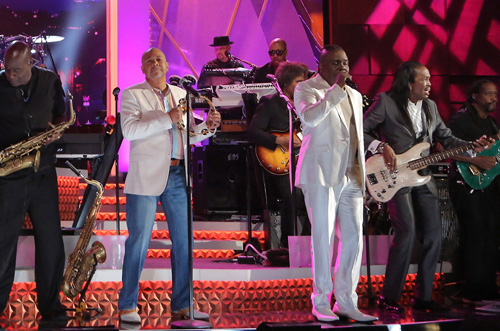 Earth, Wind & Fire are an institution and one of the greatest musical groups of all time, across all genres. Still smashing stages and making people dance to this day, the music icons brought their immense talents to 'Arsenio' on Thursday night.
Delivering two of their most famous and infamous party starters "Shining Star" and "September" to the stage, the in-studio audience were up on their feet rocking along to the groups classic sounds.
Sitting down with Arsenio for an interview, Philip, Verdine and Ralph spoke about their new book, what they've each contributed to the group over the years and even made Arsenio an honorary member.
Catch the party below!