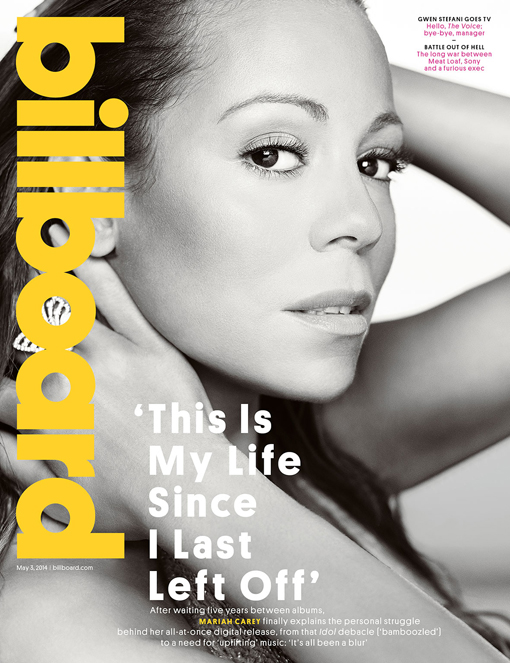 Interesting…
Mariah Carey hasn't been having the best of luck with the latest singles released from her delayed, yet anticipated 14th album.  However, that didn't stop Billboard from putting her on the cover of their latest May issue.
"This is my life since I last left off," is the headline on the cover, which features a beautiful close-up shot of the diva, reminiscent of her earlier years.
In the cover story Billboard exclusively reveals that Carey will be taking a surprise approach to the project by revealing her new album's title, track listing, artwork and music all at once via to-be-announced digital partners (a physical release at retail is expected the following week). Wait, is it really a surprise if we are hearing this now?
"I have to be the one that announces this, especially the title," Carey says, noting that the album takes its name from a "personal possession of mine that's part of an entity that I've had almost all my life."
The full story, out Monday, features Mariah and her new manager Jermaine Dupri, talking candidly about the rocky road to the album's launch – from the failed singles to her drama-plagued stint on "American Idol" in 2013, to her shoulder injury that has played a major part in the delay.
You can read more here, and stay tuned for the full story next week.