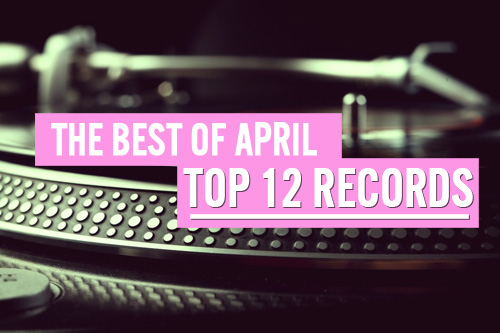 With all the good music that we hear each month, we know how easy it is to miss something or lose track of all the standout records that get released.  So, to help you remember, or hit you with new tracks that you may have missed, we will be posting a monthly round-up of songs for you to vibe to!
Choosing the top standout tracks that have dropped from the start of each month until the end, this will certainly take the place of the blues that hit you when you realize the rent is due!
Whether it'll make you dance or make you move to the bedroom, our "Best of April – Top 12 Records" might have you asking yourself, just where the hell you were when you missed this hot sh*t!
So…what are you waiting for? Jump into our April 2014 selections below!

Santana feat. Miguel – Indy
For his third release of the year, Miguel collaborated with the legendary Carlos Santana on a song off the rock icon's forthcoming new album CORAZÓN. The song entitled "Indy" finds the R&B maverick praying to the heavenly father over the lady of his provocative dreams. What an incredible collaboration!