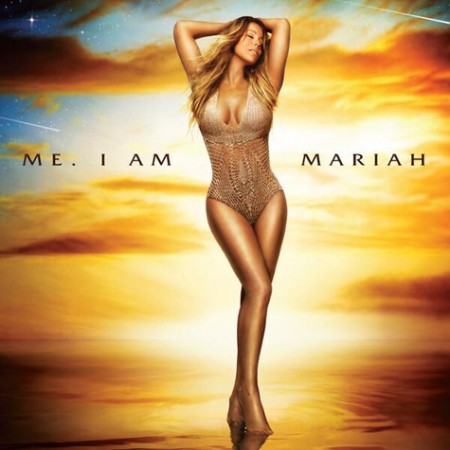 Veteran songstress Mariah Carey is finally ready to give the lambs what they want. Revealing both the standard and deluxe cover art for her upcoming album, Mimi is ready to make this album as great as she's been pushing it to be.
Announcing the title, Me. I Am Mariah…The Elusive Chanteuse, the 44-year-old is turning heads with the artwork and interesting title. Releasing a short video explaining the name behind the album and why it means so much to her, she stated, "Along the way, there have been a couple nicknames and I've inadvertently embodied so many personas. Lately, they've been calling me 'The Elusive Chanteuse'."

Also giving an explanation for the childlike portrait that owns the back cover of the album, MC decided to let fans in on a piece of her childhood.
Pre-order for both the standard and deluxe albums are available now and the official release date for Mariah's 14th album is May 27.
Take a look at the track listing and Mimi's promo video below:
Me. I Am Mariah…The Elusive Chanteuse Tracklist:
01. Cry.
02. Faded
03. Dedicated feat. Nas
04. #Beautiful feat. Miguel
05. Thirsty
06. Make It Look Good
07. You're Mine (Eternal)
08. You Don't Know What To Do feat. Wale
09. Supernatural
10. Meteorite
11. Camouflage
12. Money ($ * / …) feat. Fabolous
13. One More Try
14. Heavenly (No Ways Tired/Can't Give Up Now)
15. It's a Wrap feat. Mary J. Blige
Deluxe
16. Betcha Gon' Know feat. R. Kelly
17. The Art of Letting Go
18. Me. I Am Mariah…The Elusive Chanteuse