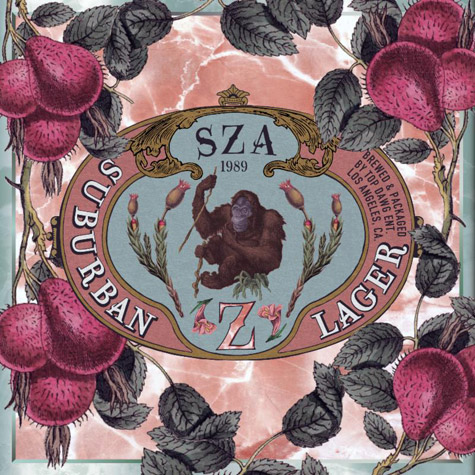 SZA is getting ready to release her first commercial project with the 'Z' EP on April 8.  The 10-track effort follows last year's 'S' EP, and boasts features from Kendrick Lamar, Isiah Rashad and Chance the Rapper on the previously released "Childs Play." Along with production from Toro Y Moi, Mac Miller, Felix Snow, DJ Dahi, Emile Hayne and Marvin Gaye who is listed as the producer on "Sweet November."
Fans can pre-order the album on iTunes now and get the song as an instant download.  SZA has most often swayed toward the abstract and alternative with her tracks and songs, but this is easily her most soulful and jazzy record to date.
"Jesus called me collect last night / It took all of me not to answer," she sings in a sultry tone.
Follow the jump to check out the track listing to 'Z' and stream "Sweet November."