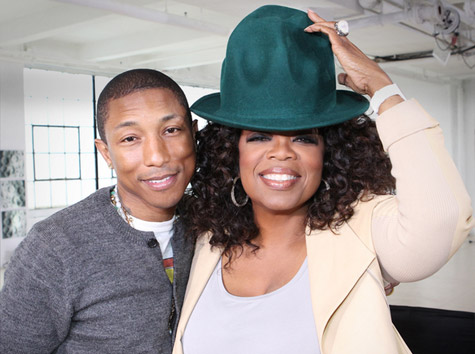 Pharrell has everyone dancing along to his infectious hit "Happy," and now Oprah Winfrey is getting in on the fun.
When he sat down with the media queen for an episode of OWN's "Oprah Prime," Oprah greeted him by doing the "Happy" dance and Pharrell joined in. He ended it by bowing to Oprah, who returned the gesture.
"When I see you, I just wanna dance," Oprah told him.
Check out their "Happy" dance below. The full interview will air Sunday at 9 p.m. on OWN.
[RU]