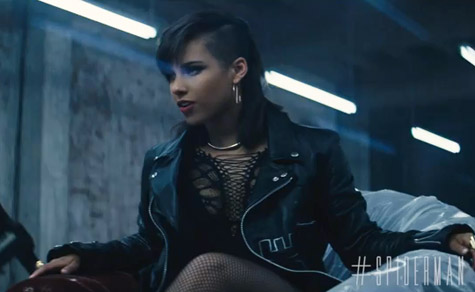 Been waiting on this…
While they just released the anticipated collaborative track "It's On Again" last week, Alicia Keys, Kendrick Lamar and Pharrell are getting us ready for the music video premiere, and in typical film format, of course they had to tease us with a theatrical trailer first!
Dropping the 45 second teaser for the skyrocketing track, it seems as if it will be just as adventurous as the movie. Showing shots of Pharrell, Kendrick and A. Keys getting ready to do some damage, it's easy to see why this was a great collaborative effort amongst the artists.
Looking as if it were to be a scene plopped in the middle of the movie, we're sure that the official video won't fall short of this chilling teaser.
Ready to see what we mean? Take a look at the clip below, and don't forget to check out The Amazing Spiderman 2 when it hits theaters on May 2!