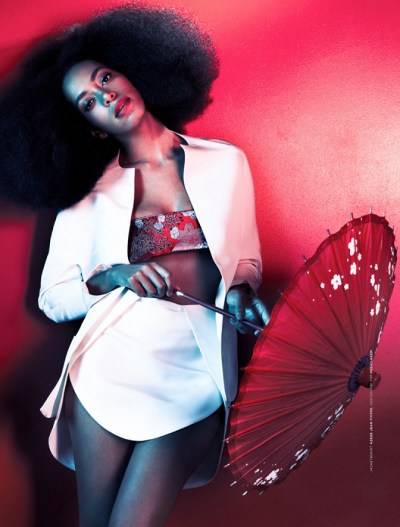 Those Knowles sisters sure know how to work hard!
Fresh off of her performance at Coachella, Solange is back to slaying her unique threads in famed magazines.
This time around, the young beauty is gracing the pages of The GROUND Magazine. With remarkably beautiful shots filled with flattering colors, the eccentric artist takes us on a trip to the east in her Seiji Fujimori shots.
Styled by Nick Nelson, the piece circulates around the 27-year-old giving other young women inspiration to follow their own paths. Touching on the subject of her music career in her earlier days, her son, natural hair and current plans with music, you can't help but to respect the path that the youngest Knowles sister has embarked on.
Take a look below for more of her stunning shots from the shoot:
[Photos via The GROUND]