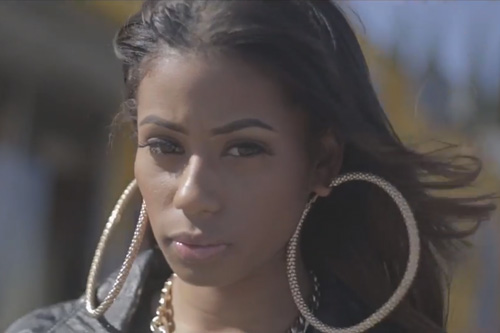 Up and coming strapper (singer/rapper) Freddy Hefner premieres the music video for her new single "Rider" featuring V. Lynn, off her recently released mixtape 'Goodluck 2.'
Freddy enlisted the support of L.A. producer/singer, K. Roosevelt for the upbeat track about being down for everyone and everything you believe in no matter what. The fun-filled visual, shot by REVOLT videographer, Geeezy Productions, showcases legendary landmarks such as The Great Western Forum, and Freddy's local neighborhood stomping grounds of Slauson Avenue.
Check out the video below, and hear her full mixtape here.