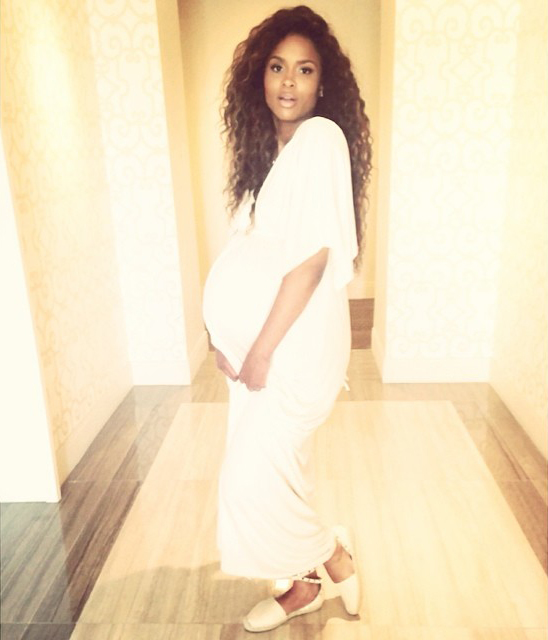 Check out Ciara!
Whether you're a fan of her vocals or her dance skills, one has to gawk in awe every time she takes a photo. Now, looking absolutely stunning, the pregnant star has that glow that every woman dreams of.
Showing up to BFF Kim Kardashian's Bridal Shower in L.A., the "Promise" singer was jaw dropping gorgeous in her white Rachel Pally dress and curly tresses. Nabbing a few selfies with wife to be Kim K and her mom, Kris Jenner, Ciara reconfirmed just why Future claims he won.
Take a look at the snaps after the jump!