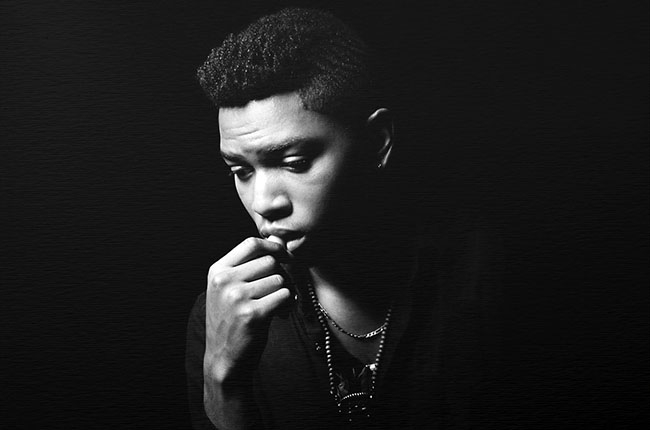 After teasing listeners with multiple songs, indie artist Gallant finally premieres his debut EP 'Zebra.'  The L.A. based Alt-R&B singer/songwriter has been enthralling us and building a buzz with his unique, vibed-out soundscapes since last year.
"Most of the lyrics and themes came from pages of old journals and voice notes… feelings of guilt and loneliness… admission of regret and anxiety… all the stuff that's still difficult for me to talk about in the real world but easy to let bleed out on paper…. or scream into a mic in a dark, soundproofed room," Gallant tells Billboard. "I really hope each track can stand on its own but 'Manhattan,' 'Jupiter Grayscale' and 'Sienna' are probably the most personal."
The unsigned artist continued to share more on the making of his debut effort, "[Felix] Snow and I recorded 'If it Hurts' in a lower Manhattan high-rise. [We were] 10 feet away from the mic with every window open. 'Sirens' was done with a USB mic in some random dude's closet in Hollywood. 'Jupiter Grayscale' was just me lying on my mattress with torn-up notebook pages and box of Oreos."
Follow the jump to stream Gallant's official debut below!