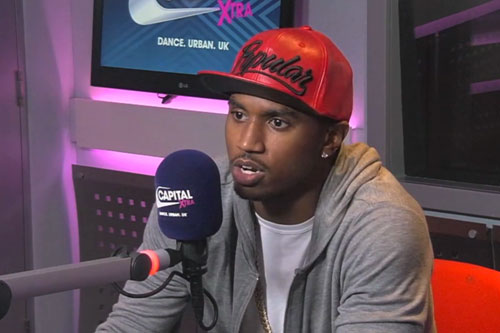 Now that Trey Songz is back out and gearing up for the release of his anticipated new album Trigga, due out July 1st, it was only a matter of time before a media outlet asked him about the so called disagreement with August Alsina.
August recently put the comment to rest by saying he has no hard feelings for Trey, and while recently speaking with Capital Xtra in the UK, Trey shared his feelings about the situation and shared some kind words for the young star.
"August is like a little brother to me … I really care about him, he's got a lot goin on in his life outside of music," said Trey. "I didn't feel the need to speak out against him, that don't do nothing for me, I don't want to see nobody do bad."
Additionally, Trey spoke about his upcoming album Trigga, the state of R&B music and staying true to what he believes works for him. Comparing the situation of chasing trends to chasing a new girl because she's hot, because it will only be a fling and it might cause you to lose the real thing which you already had.
That's what it is, check out the clips from Trey's interview below:
Watch the full interview here.