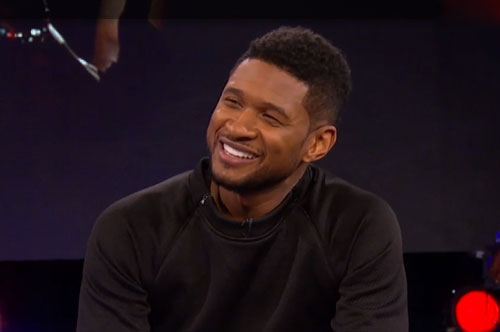 Usher is back and it feels like we're seeing a revamp of his 2004 artistry! While it's been 10 years since the release of his iconic Confessions album, his latest single "Good Kisser" is putting us back in that mood!
Sitting down with REVOLT Live, the dancing/singing sensation gave us a background run on what "Good Kisser" is all about. Dropping a little info on his work with Chris Brown, the singer tells REVOLT that he will indeed be working with Breezy on his upcoming Fall release and states that people will get a lot of questions answered after they hear the track they have been working on together.
Of course, Usher couldn't leave the segment without talking about the late and great Michael Jackson and he even gets REVOLT Live co-host Sib Vicious to rap a few bars of her own.
Take a look at the clips below and get ready for Usher's comeback!