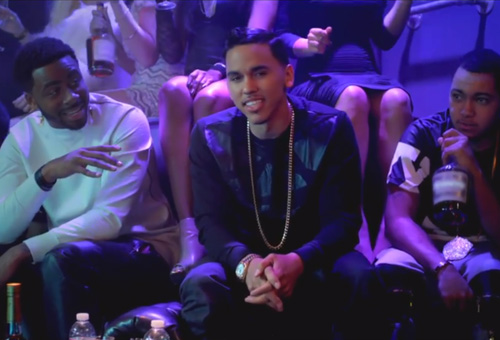 Adrian Marcel switches things up from the heartfelt ballads to the clubs with his snappy, party anthem "2 AM." The Oakland native has had about enough of the club when he and a young lady catch eye contact and he lets her know he's ready for a private after-hours encounter.
Heading to his car in an underground parking garage, his chanteuse puts on a special strip show before they steam up the vintage ride.
Adrian is currently prepping for the release of his sophomore mixtape 'Weak After Next.' In addition to the new video he recently sat down with Grammy.com for a new interview, where he discussed the single, upcoming mixtape and what R&B needs.
Check out the sexy video, and new interview below: