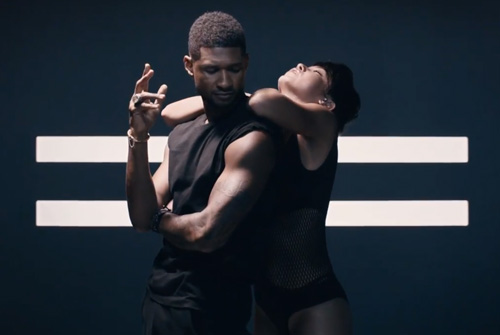 Only hours after releasing the audio, Usher premieres the official music video for his brand new single "Good Kisser."
Known for his slick dance moves, the R&B superstar shows off his skills on the drums as he plays out the tracks jazzy percussion pattern. Returning to the dance floor, Usher is joined by a troop of back-up dancers to bounce to the track, while the "kisser" of his dreams has him showing off his strong falsetto.
Singing, "You make me want to tap out every time / Them pretty lips leave me so inspired / I think that she a winner / She could be a keeper, cuz she's such a good kisser."
Keeping us entertained the whole time between the choreographed dance scenes and sexy interaction between Ush and his female co-star, the Christopher Sims-directed visual is the perfect accompaniment to the sure to be hit.
Usher is back ya'll!! Check out his brand new video below!
You can pick up the single on iTunes now.