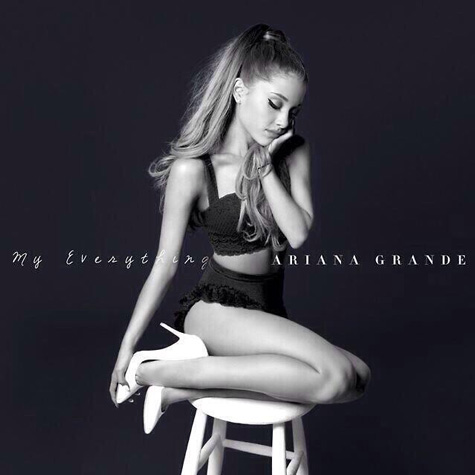 Ariana Grande has wasted little time returning with brand new music. The petite vocalist topped the charts with her latest single "Problem" featuring Iggy Azaela, and recently announced her follow-up single "Break Free" would be dropping on July 1. Now, in an exclusive interview with Ryan Seacrest, Ariana has revealed her sophomore album is titled My Everything, and it is due out August 25.
"I feel like each song is so strongly themed that I just wanted to have a very simple overall cover," she told Ryan about the artwork.
The Florida native is also readying the music video for "Break Free," which is a collaboration with EDM producer Zedd. It will feature a sci-fi theme and was inspired by the 1960s film Barbarella.
"It's inspired by Jane Fonda in Barbarella and Star Wars and space," explained Ariana. "It's more throwback, campy."
She also revealed that she has teamed up with Big Sean once again for a new song called "Best Mistake," which she calls one of her favorites.
Preview the "Break Free" video below: