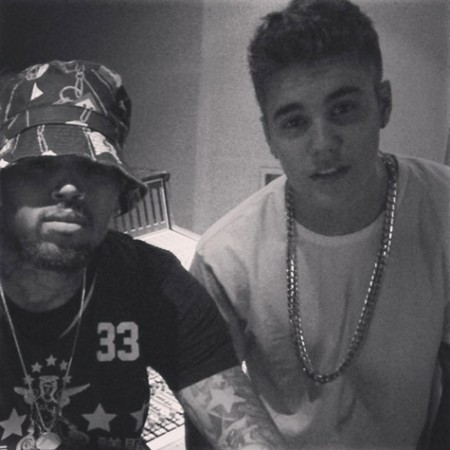 Less than a month after being released from prison, Chris Brown is wasting no time readying new material to deliver to fans. Armed with a new attitude and a larger build, the "Loyal" singer is making sure we know he won't be gone too long from our ears.
Joining forces with Justin Bieber, both troubled stars are ready to get it right. Taking to Instagram, Bieber shared a photo of himself with Breezy captioned, "Studio, me and CB did 1 for the fans". The collaboration follows their 2011 song "Next 2 You," which was found on Chris' album F.A.M.E.
Bieber isn't the only person Chris has been in the studio with lately either. Check out the pictures below to see who else he's been cooking up some tracks with!