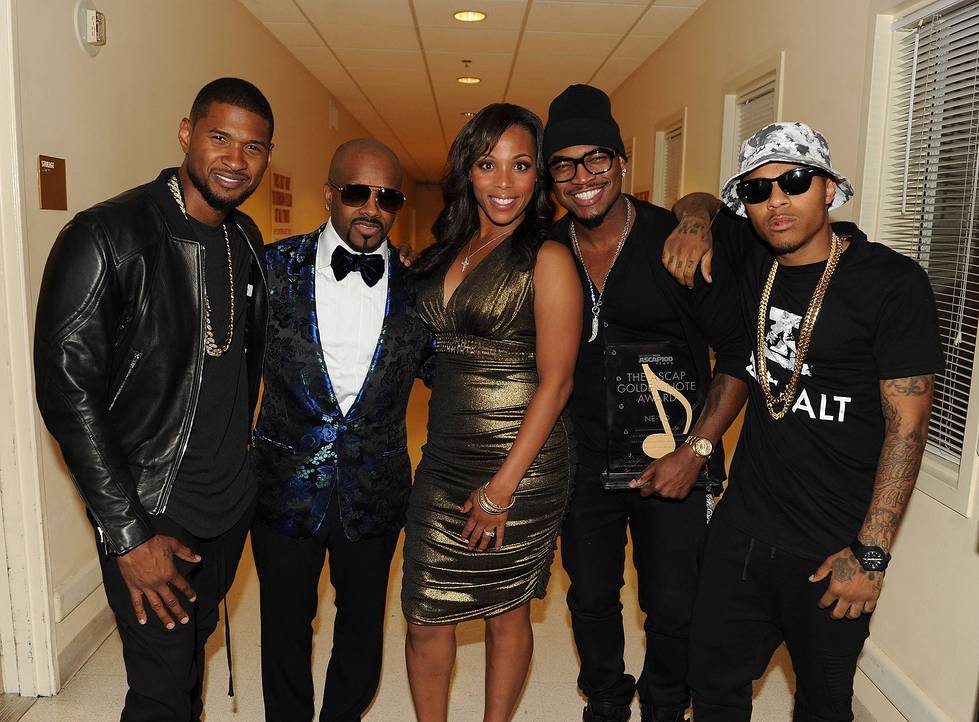 The American Society of Composers, Authors and Publishers (ASCAP) hosted its 27th annual Rhythm & Soul Music Awards on Thursday evening at the Beverly Hilton Hotel in Los Angeles. The invitation-only event honored music producer and mogul Jermaine Dupri, singer-songwriter and producer Ne-Yo, and hit music maker Mike WiLL along with honoring the songwriters and publishers of the most performed ASCAP songs on the 2013 R&B/hip-hop, rap and gospel charts.
During the ceremony, JD was presented with the prestigious ASCAP Founders Award, which is the most prestigious honor that ASCAP gives, and is awarded to songwriters and composers who have made pioneering contributions to music by inspiring and influencing their fellow music creators. Past recipients include Ashford & Simpson, Sean "Diddy" Combs, Dr. Dre, Berry Gordy Jr. & Motown Industries, Billy Joel, Quincy Jones, Paul McCartney, Smokey Robinson, Patti Smith, Rod Stewart and Stevie Wonder.
Prolific songwriter-producer Ne-Yo was awarded the ASCAP Golden Note Award, which is presented to songwriters, composers and artists who have achieved extraordinary career milestones. Previous honorees include Sean "Diddy" Combs, Jermaine Dupri, Jimmy Jam & Terry Lewis, Jay Z, Quincy Jones, Alicia Keys, LL Cool J, Lionel Richie, Usher, Pharrell Williams and Stevie Wonder.
The Songwriter of the Year Award went to hit maker Mike WiLL, who has amassed great success through the numerous top 10 hits he's written including "Bandz a Make Her Dance" for Juicy J, "Pour It Up" for Rihanna, "Bugatti" for Ace Hood and "Body Party" for Ciara, to name a few.
Other winners included Robin Thicke, Pharrell Williams and T.I., who received the Top R&B/Hip-Hop Song award for the hit "Blurred Lines;" Justin Timberlake, JAY Z, The-Dream, Timbaland and No ID were awarded the Top Rap Song of the Year for "Holy Grail;" and Anthony Brown was honored with the Top Gospel Song Award for "Testimony."
The evening featured performances by Jennifer Hudson, Mario, Lecrae and more including a surprise performances by Usher and Bow Wow during JD's honor. Check out more photos below:
(Photos via The Picture Group)