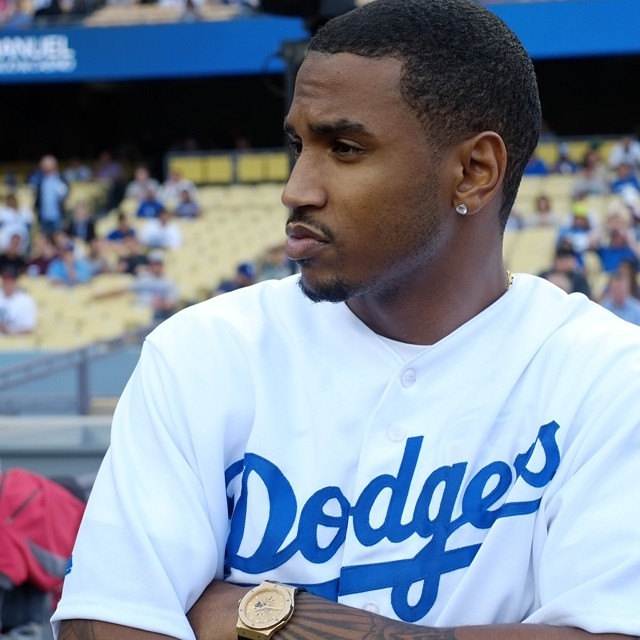 Trey Songz celebrated America's favorite past time while promoting his upcoming album Trigga in Los Angeles on Thursday. Rocking a custom jersey, the "Na Na" singer threw out the ceremonial first pitch at the L.A. Dodgers vs. St. Louis Cardinals game at Dodger Stadium.
While the ball didn't quite cross the plate, he saved himself from joining the ranks of 50 Cent.
However, Trey was not quite satisfied with his pitch, asking the catcher for one more shot.
Before his trip to the mound, he also spoke about his new music and sending a studio full of roses to Nicki Minaj. "I probably sent her 3000 roses," said Trey. He also met up with actor Christopher Lloyd to snap a pic for Instagram. Writing "Christopher Lloyd just as young as he did October 26 1985 before he traveled back to 1955!!!"
Check out the footage and pics below: