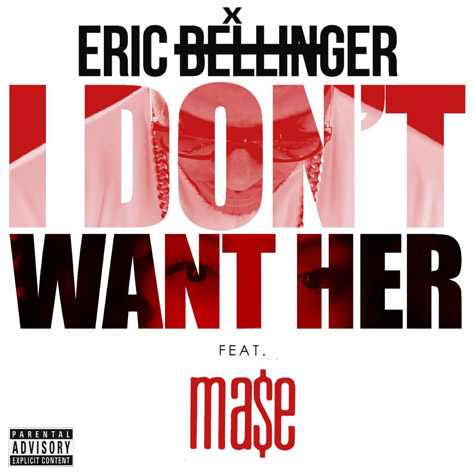 Following their hot buzzing single "Nothing," Eric Bellinger calls on Ma$e for the first of a three-part remix collection to his Kriss Kross sampled single "I Don't Want Her."
The Harlem World rapper replaces Problem, who appears on the regular version, adding an intro and slick rap verse.
"I have the best fans in the world. They really helped the single gain momentum at radio," Eric tells HNHH. "I have so much more material in the vault that I can't wait to release. I can't wait to hit the road this summer and have a good time with everyone. In the meantime, I hope everyone enjoys these remixes."
Take a listen below and stay tuned for more coming soon!