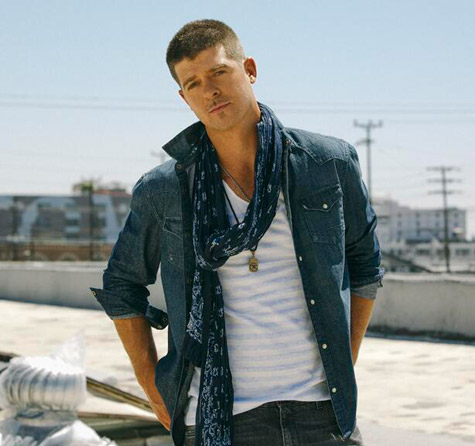 Robin Thicke has sent a message out to his estranged wife Paula Patton, releasing the video to his personal pledge "Get Her Back" this past Monday.
The smooth love song has been received well by fans and radio since it's release in late May. Now, one of those fans-hitmaker of the moment DJ Mustard-has shared his own personal remix of the tender tune.
Mustard's additions are subtle, keeping the feel of the original, while incorporating some sounds of his own like chimes and claps.
Take a listen below and let us know…Do you like Mustard's version better?
[HNHH]