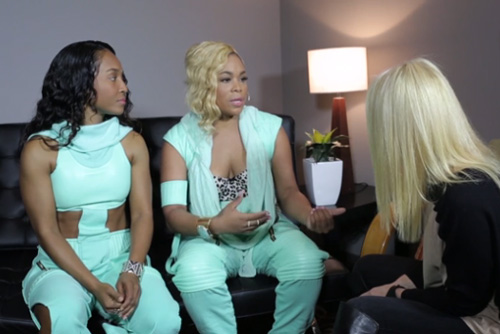 Well then.
Last week saw the internet light on fire when veteran girl group TLC ruffled the feathers of industry bad girl Rihanna with an interview they did while on tour in Australia.
Catching wind of what is now said to be a cleverly edited interview, Rihanna wasted no time firing back on the two remaining members of the famed '90s group. Calling the duo "old thots" and posting a picture on her Twitter header with all three original members topless, Rihanna and her legion of followers spared no mercy on the legendary act.
RiRi, who is known for her no bs attitude and take on life may have clapped back a little too early on this one though. Sitting down with Yahoo Down Under while still on the Australian leg of their current tour, the "Girl Talk" singers addressed the alleged beef and stated that their comments were indeed taken out of context. Stating that they never even mentioned the risqué singers name in their interview, we're wondering just how this will play out on Rihanna's end.
Catch both interviews below: