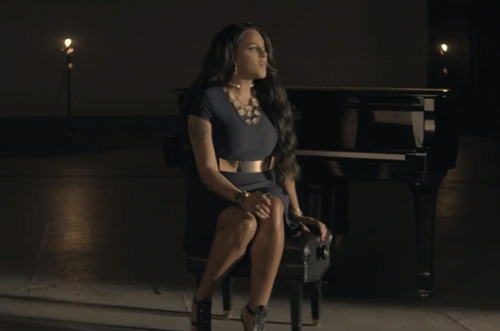 Marsha Ambrosius is known for always delivered strong, bold and even controversial messages about society, culture and sexuality with her music videos. The Grammy nominated songstress let's tears fall in the heartfelt visual for her brand new single "Run."
Sitting in a dimly light room, Marsha belts out the songs emotional lyrics, while scenes of various folks struggling to get through tough situations play throughout and promote the endurance of the human spirit.
She is currently working on her much-anticipated sophomore album Friends & Lovers, which is due out later this year on RCA Records.
Check out the brand new video below!