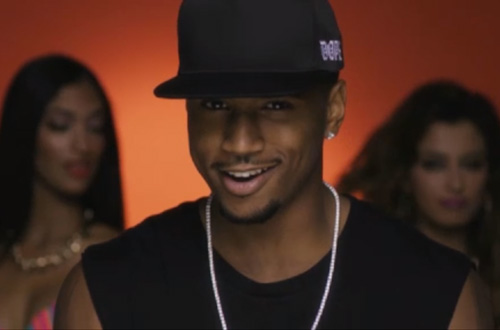 Trey Songz is greatly enjoying the spoils of his labors in the music video for "Foreign." The latest single lifted from his anticipated sixth studio album Trigga, in stores July 1, gets visualized by Gil Green and Trey himself.
The R&B heartthrob can't keep the ladies off him during a sexy photo shoot. They hit the streets in his Benz and back to his crib for a very private party, where they make out in the kitchen and in the bathtub. The video plays out the events of the day and night before which led to the outcome of the visual for "SmartPhones."
A remix to the song featuring Justin Bieber can be found on Trey's album, which also includes features from Nicki Minaj, Mila J, Juicy J, and Ty Dolla $ign.
Peep the visual below: