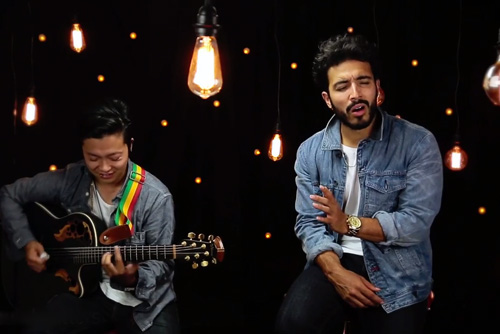 Budding singer Luis Figueroa returns with a brand new video performance cover, this time taking on the massive hit single "Am I Wrong" by Nico & Vinz.
Backed by his guitarist and seated in a dark room filled with hanging light bulbs, Luis shows off his impressive vocal belting out the catchy anthem.
"I have my good friend Nozomi Yamaguchi on guitar cause he's awesome! and I chose this song because it really resonates with me and my journey of making my dreams reality," explained Luis.
Check out his performance below: