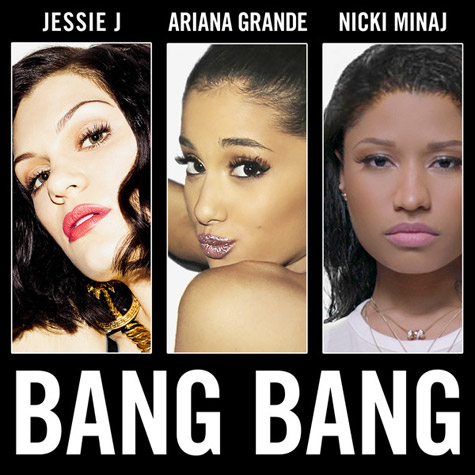 The much anticipated collaboration between Jessie J, Ariana Grande and Nicki Minaj has landed our way a day early. The powerful collabo "Bang Bang" produced by Max Martin, Savan Kotecha, and Ilya, serves as the first single off Jessie's third album, and will also be included on the deluxe edition of Ariana's sophomore album, My Everything as well.
Over the upbeat, rolling drum track, the ladies let their man know they are the best he will ever have, and there is no reason to look outside.
"She got a body like an hour glass, but I can give it to you all the time / She got a booty like a Cadillac, but I can send you into overdrive," sings Jessie on the confident ladies anthem.
Check out the big pop tune below:
UPDATE: Added official audio release