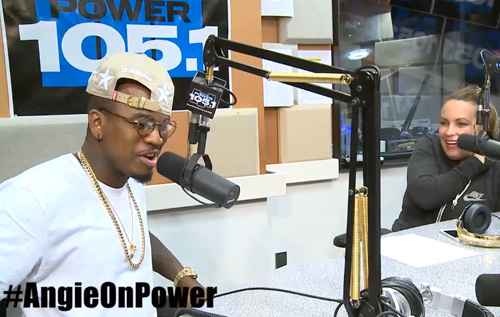 Ne-Yo was back in NYC on the promo trail and paid a visit to Angie Martinez at her new home on Power105.1.
Sitting down with Ang for a catch-up interview the R&B hitmaker spoke about his new music, upcoming sixth studio album Non-Fiction, relationship with his children's mother, his issues with infidelity and more.
Similar to his recent interviews Ne-Yo stated the new album is 99.99% R&B this time, but he's not abandoning all the fans that love him for his dance singles. He revealed they are shooting for a release date of November 11. He also spoke about his working relationships with Usher, Chris Brown and Trey Songz, who he happens to be neighbors with in Los Angeles.
Peep the full interview below: