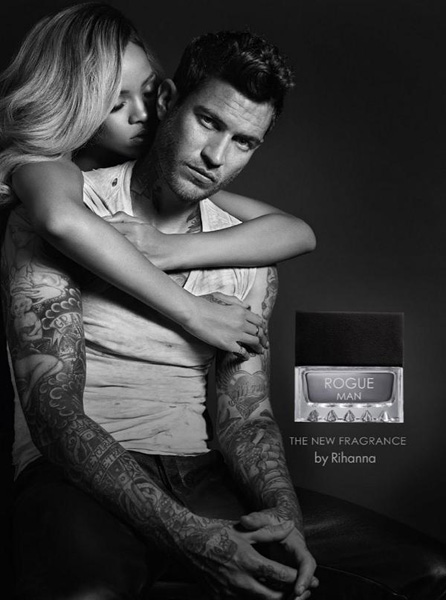 It's often said that sex sells, and Rihanna is definitely making profit off of it!
While it's been a little more quiet than usual in the world of Robyn Rihanna Fenty, it's just about time for things to start heating up again for the starlet. For as the year is coming to its last quarter soon, the bad girl of the industry has her animated film hitting theaters next year and a alleged album hitting shelves in the coming months – which we're sure will produce another sold out tour shortly after. It's only right then that Rihanna starts slowly getting us prepared for all that is to come.
Unveiling a new ad for her men's fragrance, Rogue Man, Rihanna turns up the heat and hosts yet another set of irresistible shots for fans to adore. Seductively posing with an undeniably attractive inked up male model, the "What Now" singer will make you swoon for her yet again.
To promote the newest shots, the singer let off a series of tweets that read: "FINALLY!!! #ROGUE for MEN is here September!!! I've waited years for this moment!!" and "LADIES!!! This September wake up next to your man smelling like this!!! Makes you wanna steal his Tshirts."
Sure to follow suit of her Rogue fragrance for women – which was nominated for Fragrance of the Year at the FiFi Awards last year – we have no doubt that Rogue Man will be another financial blessing for the star.
Check out another ad shot below!