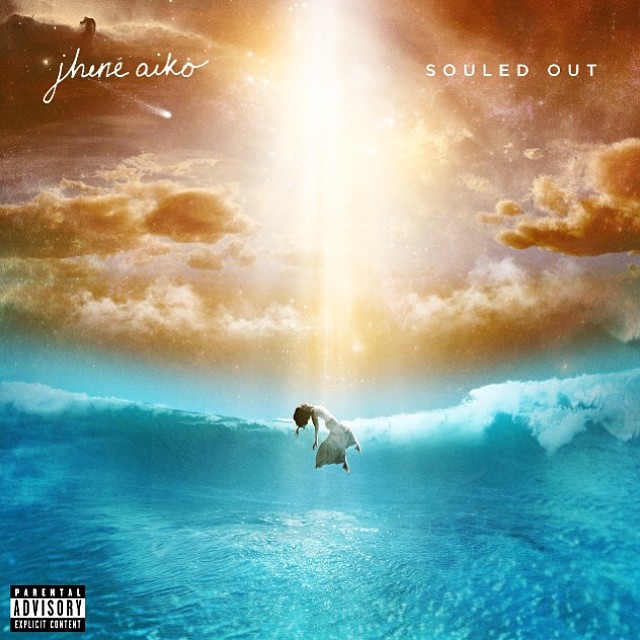 Earlier this week, Jhené Aiko unveiled the cover art and release date for her anticipated debut album Souled Out, which is due in stores September 9. Now, we get our first look at the project's tracklisting.
While it has not yet been announced if there will be a deluxe edition as well, the standard version of the album features 12 tracks, including the singles "To Love & Die" and the recently released "The Pressure."  Jhené's daughter Namiko can heard on the song, "Promises," along with her brother Miyagi, who passed away in 2012 from cancer. Common is said to be on the album's closing track "Pretty Bird."
The album will feature production from No I.D., Key Wane, Fisticuffs, James Fauntleroy and Dot Da Genius.
Take a look at the tracklisting below:
UPDATE: Added Deluxe Edition tracklisting as well.
'Souled Out' Tracklist:
01. Limbo Limbo Limbo
02. W.A.Y.S.
03. To Love & Die feat. Cocaine 80s
04. Spotless Mind
05. It's Cool
06. Lyin King
07. Wading
08. The Pressure
09. Brave
10. Eternal Sunshine
11. Promises feat. Namiko & Miyagi
12. Pretty Bird (Freestyle) feat. Common
13. Remember
14. Blue Dream
Target Deluxe Version
15. Beautiful Ruin (Target Exclusive)
16. You vs. Them (Acoustic) (Target Exclusive)