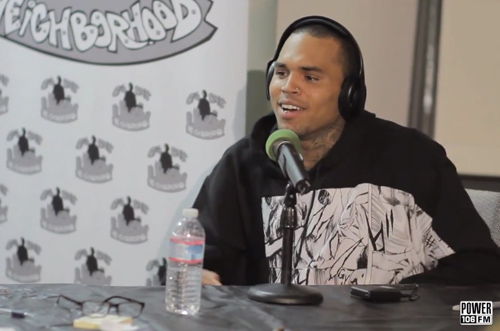 During his special album release day interview with Big Boy's Neighborhood on Power 106 in Los Angeles, Chris Brown shared one of his other secret skills – translating alien audio.
What? You didn't know he had those gifts too?
Big Boy and the crew asked the R&B superstar to decipher lines from some of our most famous Hollywood aliens for another comedic moment during their live chat.
Watch the clip below, and if you missed Chris telling a funny story about an inmate on Con Air, check it out here.