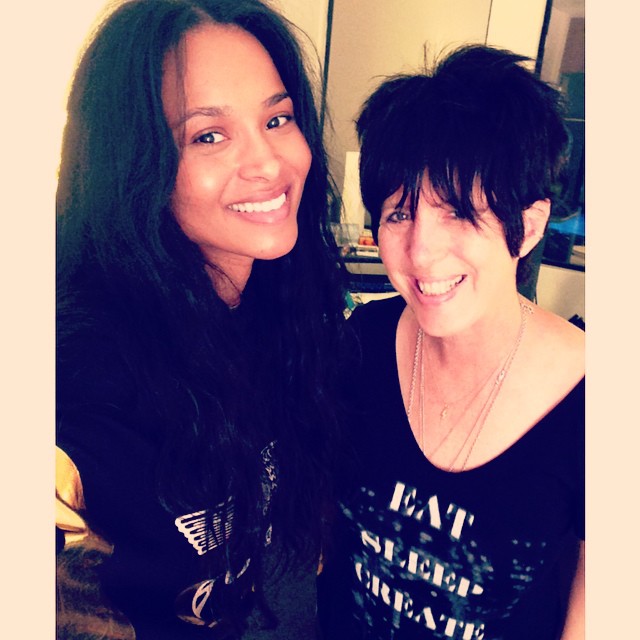 It's been quite the roller coaster year for singer Ciara. With the birth of her first son, Future Zahir, and drama with her now on-again rapper beau Future, it must be really difficult to keep focus on her first love: music.
Not to fret though, the performer has been busy in the studio working on the follow-up to 2013's self-titled album with the likes of Dr. Luke and now…Diane Warren!
Known for creating hit ballads for artists such as Beyonce, Tina Turner, the late Whitney Houston, Mary J. Blige, and more, Diane's roster of hits has spanned well beyond her time in the industry.
Taking to Instagram to post the above shot, Ciara captioned the post, "Finally!! Me and @Diane_Warren. #TimelessMusic."
While it's not clear exactly what direction Ciara will be going with this album or even what her and Diane may be working on, we're sure it's going to be something very well put together.
After the jump check out some new pics of Cici and baby Future: