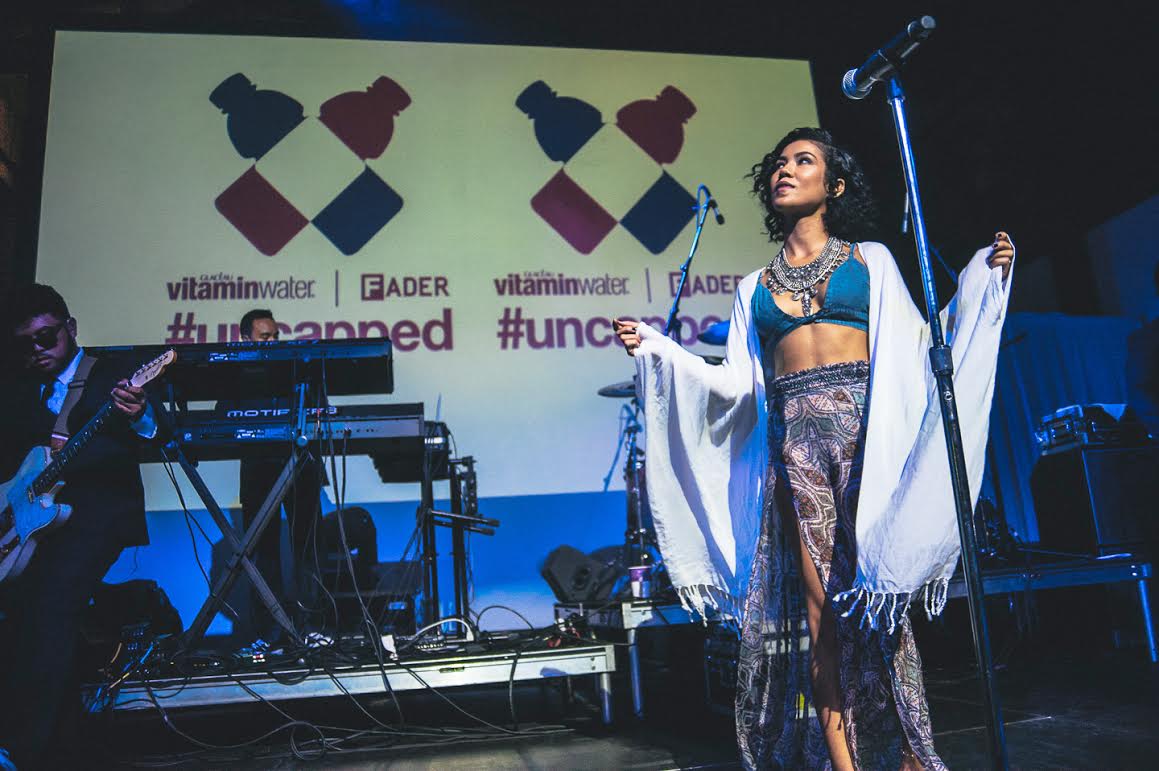 The FADER and vitaminwater have partnered once again to present #uncapped, a series of concerts dedicated to supporting emerging musical talent and "hydrating the hustle" of today's breakthrough artists.
On the heels of her recently released album, Souled Out, Jhené Aiko headlined the show held in Philadelphia this week along with Ty Dolla $ign and buzzing up and comer Raury.
Guests at the Skybox Event Center had the chance to snap photos for an interactive social media projection wall, screen-print limited edition t-shirts and hydrate with an infinite supply of vitaminwater.
Dressed in his signature wide-brimmed hat, Raury introduced the crowd to rock-leaning versions of favorites from his breakout project Indigo Child, in addition to Nirvana and Queen songs. Los Angeles native Ty Dolla $ign followed, storming the #uncapped stage and turning the energy up to another level with hits like "Paranoid" and "Or Nah."
But, Jhené was the main draw of the night, and she delivered a steamy set of ballads, including "The Pressure" and new favorite "Spotless Mind."
Check out video footage of Jhené performing the later below: