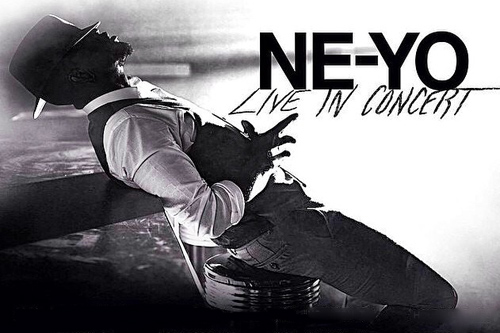 And another one!
Following the likes of Chris Brown and Trey Songz as well as Usher and August Alsina, R&B crooner Ne-Yo is ready to hit the road again too! Wasting no time, the singer has announced that he will be headlining his own tour for fans to get a dose of what they've been missing.
Kicking off on October 12, the 12-date tour titled Live In Concert will see the "single" singer do some promotion for his sixth album Non-Fiction. Starting in San Francisco, Ne-Yo will take the tour to a few stops in Cali as well as Las Vegas, Atlanta, Texas, the Carolina's, D.C., and wrap it up in Chicago on November 2.
His album, which is due out on November 11, will feature the Jeezy assisted single "Money Can't Buy," as well as the upcoming Juicy J featured, "She Knows". In a recent interview with Power 105's The Breakfast Club, Ne-Yo stated:
"I came on home with this one. This album is 99.999998% R&B, meaning I can't completely abandon that fan base 'cause they kept the lights on for a very long time. I still got some stuff that can live in that [pop] world, but there's so much R&B on this album."
With all of these tours hitting the streets this fall, we sure hope you've got your coins saved up! Tickets for the tour go on sale September 3 and can be purchased here.
Take a look below to see if Ne-Yo will be making a stop in your city!
Ne-Yo: Live in Concert Tour Dates
Oct. 12 – San Francisco, CA – The Warfield
Oct. 14 – Anaheim, CA – House of Blues
Oct. 15 – Los Angeles, CA – House of Blues
Oct. 16 – Los Angeles, CA – House of Blues
Oct. 17 – Las Vegas, NV – House of Blues
Oct. 20 – Dallas, TX – House of Blues
Oct. 21 – Houston, TX – House of Blues
Oct. 23 – Atlanta, GA – Tabernacle
Oct. 25 – Myrtle Beach, SC – House of Blues
Oct. 26 – Charlotte, NC – The Fillmore
Oct. 27 – Washington, D.C. – The Fillmore
Nov. 2 – Chicago, IL – House of Blues