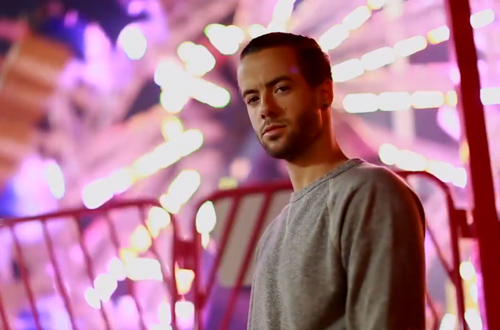 Travis Garland returns with a visual to his latest single "Mr. Rogers," which is the first release off his forthcoming project 'Indie Legends.'  After building up a strong following thanks to his self-titled album and multiple mixtapes over the past couple years, Garland has found his lane as an impressive Pop/R&B/Indie hybrid.
Walking aimlessly through a local carnival, the Texas native calls out a woman in his life for being a "sh*tty f*ckin friend," and letting him down when he needed her most. Garland's rumored girlfriend Aubrey O'Day makes a cameo in the video as well.
"Taking these bullet wounds from everybody else / I expected better from you / And it cuts so much deeper from you," he sings.
Check out the visual for the reflective single below: