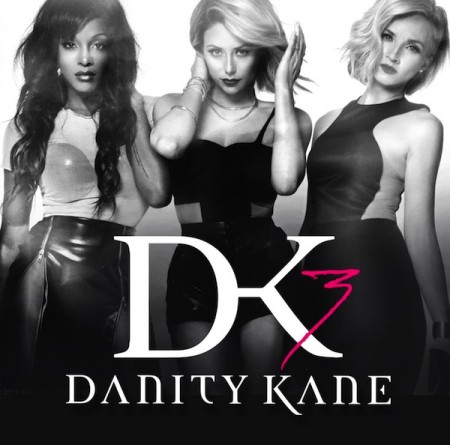 It feels like Danity Kane's reunion came and went faster than the summer, and it may finally be the end for the platinum girl group. Fans were eagerly anticipating their return with a third album, but personal issues that arose between the three remaining ladies, Dawn Richard, Aubrey O'Day, and Shannon Bex, seemed to put that on halt this past August.
However, with the music already completed the ladies are still going to give fans what they wished for, as they big farewell with the release of their third and final album DK3.
The bittersweet follow-up to their 2008 chart-topping album Welcome to the Dollhouse, features 10 tracks including the Tyga-assisted single "Lemonade," plus The Stereotypes-produced "Rage," "Bye Baby," and "All in a Day's Work," which they performed live on their "No Filter" tour.
The album is already No. 1 on iTunes R&B chart. The girls thanked their fans for the support. "For the DediKated Crew. You guys deserve this #1. Congrats to everyone involved," wrote Dawn, while Aubrey added, "Thank you all for my Fourth #1 Album in life."
The group disbanded in August after Dawn and Aubrey got into a physical altercation. Following their tour in June, fourth member Aundrea Fimbres left to pursue a family.
Take a listen to the album in it's entirety with the stream below, and you can pick it up on iTunes now.