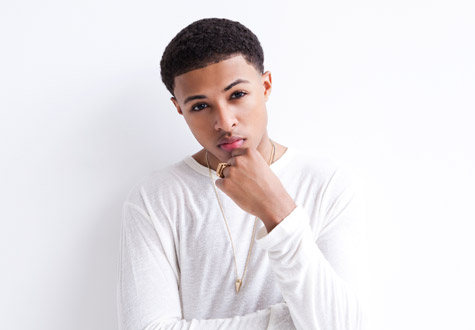 Diggy Simmons has been getting his Drake on, with a melodic flow and adding some vocals in between certain verses. Now on his brand new single, Diggy seems to be stepping into the R&B world just a little bit more.
The 19-year-old heartthrob caters to the ladies on the DJ Mustard-produced "Ain't Bout To Do" featuring French Montana.
"I'ma do what your boyfriend ain't 'bout to do," promises Diggy on the first single off his upcoming EP Out of This World.
"Put this in your whip, on your sound system, in your headphones, turn it up LOUUDDDD!! Enjoy," said Diggy.
Check out Diggy's potential hit below: