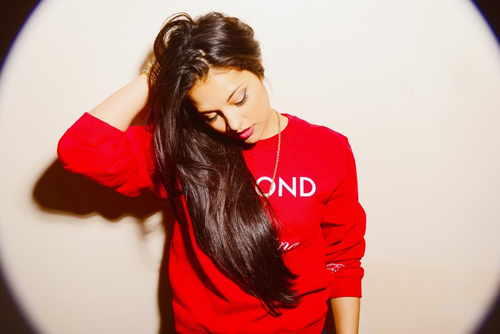 Many of today's most prominent and exciting young artists have emerged from outside of the U.S., and our northern neighbors have birthed a large amount of these acts. A brand new name to add to the list of Canada's rising stars is Kiki Rowe, who will be releasing her self-titled debut album on October 28.
Featuring songs produced by the likes of DJ Mustard and Ivan Barias (of Carvin & Ivan) the 8 song mini album is recommended for fans of smooth, yet powerful ambient R&B a la The Weeknd and Frank Ocean. The album has been preceded by the lead single, "Be Alright," which instantly intoxicates with its lush production as Kiki professes the power of the love she is willing to give to her man.
"Babe, wait, listen to the words I'm sayin, it seems like me and you be fadin, this ain't a little game I played in," she softly coos. The cinematic visual plays off the songs commanding allure and emotion as a camera follows Kiki around the balcony of her building at dawn.
Born Keandra Shan Lal and raised in Mississauga, Kiki's given name draws origins from the term "inspirational writer." In addition to songwriting, which draws heavy influences from Usher and Tori Kelly, Kiki is also an accomplished pianist, taking first place in Ontario's Conservatory of Music for Best Piano Composition in 2009.
Kiki Rowe will be available for free download October 28.
Check out the premiere of her new video below!
For more info follow Kiki @kikirowemusic.