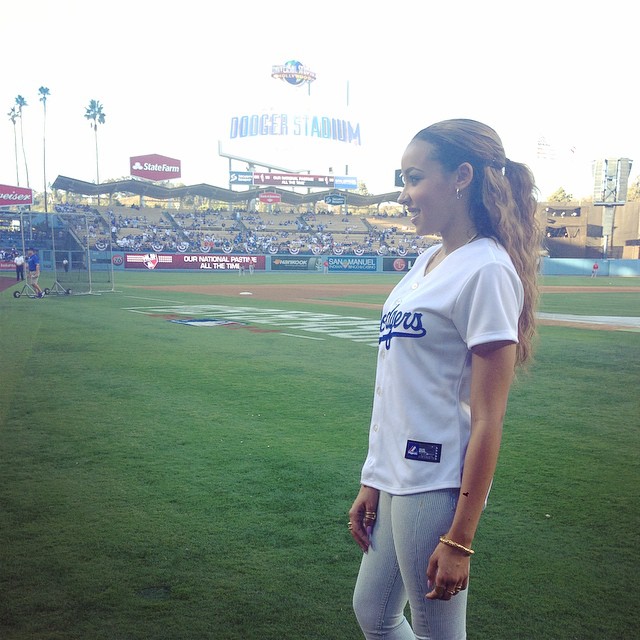 Only days away from the release of her debut album, Tinashe returned to Dodger Stadium for the second time in five months to perform the national anthem on Saturday.
Prior to Game 2 of the NLDS between the L.A. Dodgers and St. Louis Cardinals, the L.A. singer took the field to sing "The Star-Spangled Banner."
"Great win @Dodgers!!! Thanks for having me sing tonight!" tweeted Tinashe.
Her debut album Aquarius will hit stores Oct. 7, featuring the hit single "2 On" and "Pretend" with A$AP Rocky.
Watch her performance below: