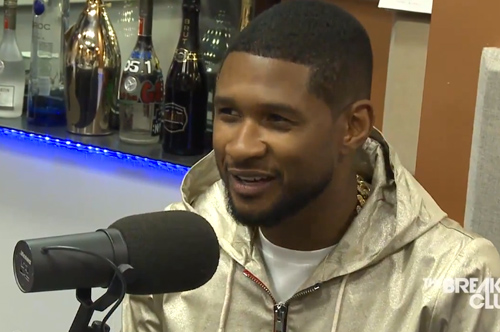 You have GOT to love Usher. There's no debating.
20 years after his arrival onto the scene, the superstar still finds a way to dominate the music scene and retain his fan base.
Taking to Power 105's The Breakfast Club, Usher opened up just a bit on what he's been up to. Usually a very private person, he discussed his feelings on his estranged ex-wife's appearance on VH1's Atlanta Exes reality show as well as where he puts his time nowadays.
Also giving his opinion on how the release of music has changed, the "Good Kisser" crooner told Angela Yee and DJ Envy that he's doing things his own way. Pushing back the release of his upcoming album, Usher told the duo that he's not done with the album, but he might release it while he's on tour.
Laid back and humble, the legendary artist went on to further discuss his upcoming acting roles, relevancy in the industry, Drake collaboration and more.
Take a look at the interview below!