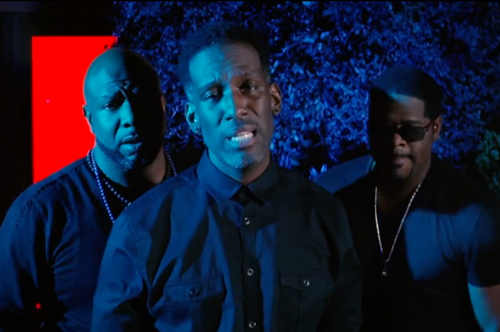 With their brand new album Collide in stores today, Boyz II Men have released another visual off the project, for the previously released song "Losing Sleep."
The R&B veterans deliver a strong vocal performance in the visual for the contemporary break-up ballad. Shawn, Wanya and Nathan belt out the emotion-drenched lyrics as their minds are seen playing tricks on them due to lack of sleep. Their exes plaque their minds, keeping them pacing at night.
With an amazing career spawning over 20 years, the now-trio's new album is a step in a more experimental direction as it is a collision of sounds and styles, fusing rock, pop, and funk with the classic R&B vocals that made them superstars. Although the production has an early/mid 2000s pop vibe, "Losing Sleep" is one of their more "traditional" tracks on the album.
Check out the video below: