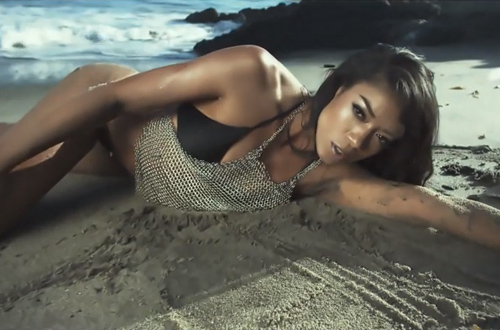 Mila J is back to sex up your screen with the stunning music video to the song "Pain In My Heart" off her new EP 'M.I.L.A.'  The R&B vixen spends a day at the beach soaking up the sun as she shows off her assets in front of the camera, while singing the seductive Problem-assisted single.
The L.A. rapper joins Mila on the sand to spit his slick verse as the waves crash around them. Mila shows her sensual and emotional side over the enchanting K.E. production, as she sings about the struggle of getting past her ex.
The Los Angeles bred singer has been rolling out music videos for each song featured on her EP.
Check out her latest below!