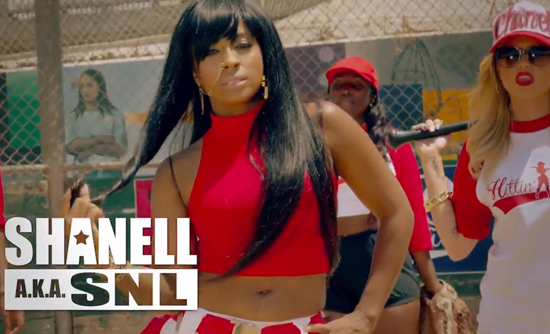 Shanell swings for a home run in the fun and flirty video for "Hittin Like" featuring Chanel West Coast, off the Young Money: Rise of an Empire compilation album.
Young Money's leading ladies round up an all-girls team and play some ball against the fellas, but the guys prove to be no match. They suffer an embarrassing loss, while the girls celebrate by getting their hands on their hunky opponents.
Shanell released her mixtape Nobody's Bitch 2 in July.
Peep her new video below: