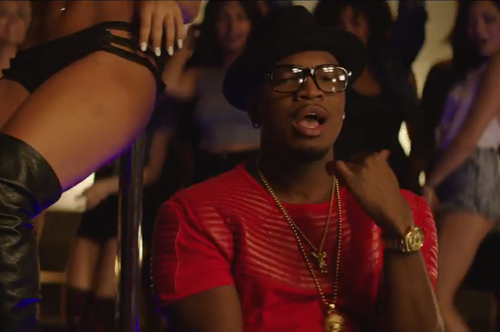 Ne-Yo is back with round 2 of his sexy new club single "She Knows" featuring Juicy J.  While he released the music video for the song last month, the R&B hitmaker has now decided to share a new, alternative version of the single and video.
While the original included 1 verse from Juicy J in the middle of the song, the new version now includes 2 as the rap legend now opens the song as well.  The new video no longer features any of the comical scenes of the original storyline, which saw Ne-Yo discovering some very talented pole dancers in random locations, such as a dollar store, library and even in the park.
Instead the new version focuses heavily on the talented dancers, but in a darker, more club like setting with smoke machines and colored lights.
Peep the new version below: