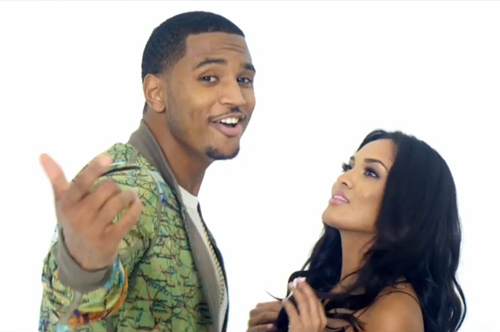 While Trey Songz has been touchin and lovin on the airwaves lately, the R&B heartthrob is back to charm the ladies in the video for his new collaboration with B.o.B.
The Atlantic Records labelmates team up to take 'em down in the new visual for "Not For Long," the first single off the Atlanta rappers forthcoming fourth album.
Trey and Bobby Ray kick game to their sexy female co-stars in the simplistic visual, but Bobby gets a big surprise when he finds out that his girl actually has a girl.
Watch the new video below: