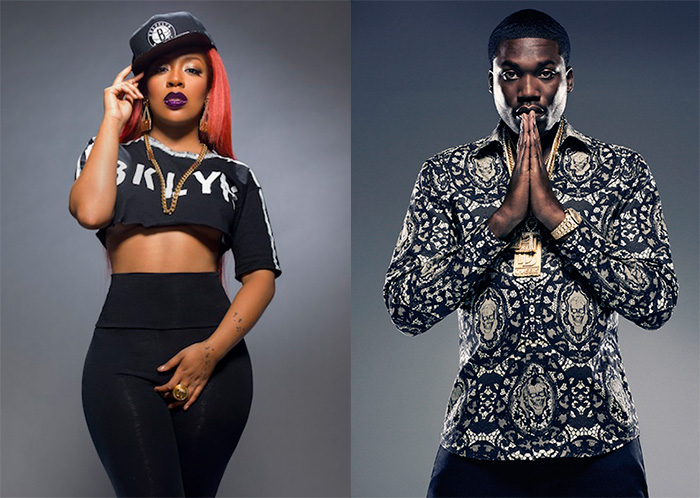 The inspiration behind the title of K. Michelle's upcoming sophomore album came from Meek Mill, who originally came up with the title "Anybody Wanna Buy a Heart?"  The two friends and collaborators recorded a song based on the concept, and it lead to K titling her album after it.  However, the song does not appear to have made the final cut of her album, as it does not appear on the tracklisting. But, due to a leak we are getting to hear it anyways.
The Philly MC raps about having his lady hold him down ("It's like Hov got Bey"), while K makes a plea for anyone willing to take in a girl with a broken heart.
"Anybody wanna buy a heart of a girl who just can't cry?" she asks.
"Im seeing my record Anybody Wanna Buy A Heart leaked 2day," wrote K on Twitter. "Its not mixed or approved,but f**k it, it's HOT so enjoy! Better than a naked pic."
While this song has been leaked, the R&B songstress just officially released the third single off the album "How Do You Know?," and premiered the music video for her second single "Maybe I Should Call."
K. Michelle's forthcoming sophomore album Anybody Wanna Buy A Heart? will hit stores on Dec. 9, it is available for pre-order now.
Check out her new collabo with Meek below: