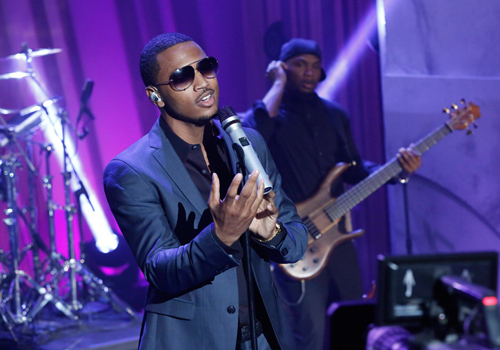 On the heels of announcing the highly anticipated "Between The Sheets Tour" with Chris Brown, R&B heartthrob Trey Songz paid a visit to 'The Queen Latifah Show' for a special performance and interview.
Trey, who released his sixth album Trigga this past summer, performed his single "What's Best For You" for the live audience. Decked out in a dark suit the singer serenaded the crowd as he gave them what was best for them, with the smooth love song.
During his chat with Queen he spoke about his special 30/30 Acts of Kindness campaign leading up to his 30th birthday, where he is doing at least one act of kindness per day and is encouraging all his fans to do the same. He also talked about teaming up with Chris Brown for their joint tour.
Check out Trey's performance and interview below!