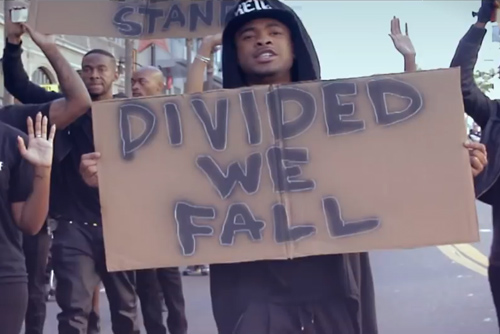 Although the holidays are in effect, 2014 hasn't been the most joyful as a whole. With tensions still high from the deaths of both Michael Brown and Eric Garner, as well as recent mis-happenings, artists from all over have been uniting through music to implement change.
While R&B artists John Legend and Alicia Keys dropped their vocal push for change earlier this month, singer-songwriter Elijah Blake debuted his new single "We Are One" with its accompanying video this week. Showcasing Elijah's role in the peaceful protests in Los Angeles, clips of news reports from the instances, and images of reactions from different individuals, the video highlights the need for change with the message, "Black Lives Matter."
Continuing the positive influence that's needed in this upsetting time, Elijah's touching lyrics are a great reminder for us to stand behind what we believe in.
Take a look at the new video below: