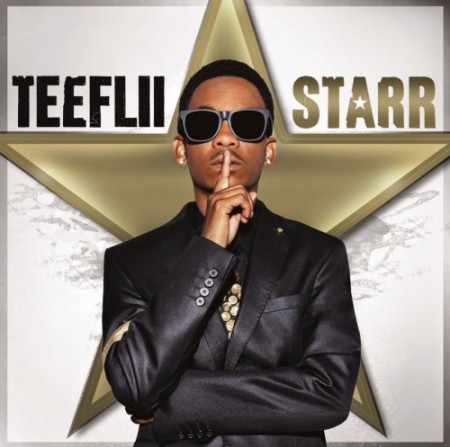 R&B newcomer TeeFLii is almost ready to drop his debut album and from the looks of it, it might be worth a pick-up.
Delivering one of the hottest tracks of the summer with his hit single "24 Hours" featuring 2 Chainz, and following up with the softer single "Change Your World," the South Central crooner's upcoming album seems to be one that will take you on an emotional roller coaster.
Boasting features from Chris Brown, Snoop Dogg, Nipsey Hussle, E-40 and a few more, the 12-track project should prove to be a further introduction to the emerging talents unique style.
Set to hit shelves on February 3, Starr is available for pre-order on iTunes now.
Take a look at the tracklist below!
Starr Tracklist:
01. Intro
02. Action
03. Give It To Me feat. E-40
04. Hennessy & Weed feat. Nipsey Hussle
05. Blue Lipstick feat. Chris Brown
06. Something She'll Do feat. Skeme
07. Different Positions
08. Addicted feat. Snoop Dogg & DJ Quik
09. I Don't Need You feat. Dom Kennedy
10. Change Your World
11. Love Over Money
12. 24 Hours feat. 2 Chainz