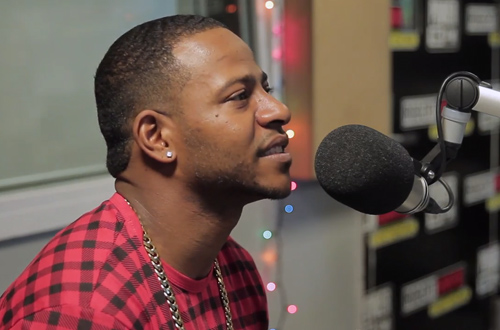 Returning with the hot new club single "Focused On You" this month, rising R&B star Eric Bellinger visited the 'New @ 2' show on Power 106 in Los Angeles for an interview with Yesi Ortiz.
After talking about his songwriting credits (again), Eric spoke about the new single, which samples the early 2000s classic "Oochie Wally" by Nas featuring Bravehearts. He also gave some insight into his grind has an independent artist, getting his break as songwriter and transitioning into a full-time artist as well, but knowing his worth and not just taking any deal.
Eric is gearing up to release his next album, Cuffing Season, which is expected Spring 2015, and he spoke briefly about what fans can expect from the upcoming album.
Check out the full interview below: